[Mode: Linkin Park- The Catalyst]
Salam..First thing first...Selamat menyambut hari kemerdekaan yang ke 53 kepada mereka-mereka yang terlibat selaku yang memiliki kad pengenalan berwarganegarakan Malaysia..Sorry a bit late..dah nak masuk 1 Sept..what can do..xde extra time nak menulis..hurm2..
This year..no firework..no extra plotted meaning of what so called annual event like this..because soo many reason jugak..sebab politik tanah air yang kebelakangan ni kotor dari najis..sepatutnya politik itu membawa kebaikan yakni membentuk satu persaingan sihat dalam memajukan negara..bukan saling tikam menikam..membabi sana..membabi sini..kroooh sana..krooh sini..hulur tangan tak ikhlas nak salam sana sini..what the stupid politician..
Nevermind..aku tak mahu bercakap pasal politik dalam ni..since semua yang jadi ahli parlimen tu ada kepentingan sendiri..tak kira yang nak betul-betul berkhidmat untuk rakyat ke..or sekadar nak songlap duit untuk bina perut dan bagi makan anak bini dengan duit rakyat yang makan siput babi sampai masuk dalam BERSAMA MU [la sangat]..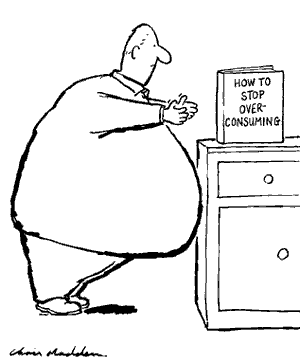 Yang terus-menerus riba..terus dengan legasi perut boroi  kaya duit haram..yang dibawah telunjuk terus bekerja seharian untuk menampung anak bini menunggu bonus yang indah khabar dari rupa...hidup korupsi..hidup kapitalis..merdeka 53 sekadar kiraan nombor yang tak sudah..haila..
Those only a few reason yang pretty obvious..maybe they think..rakyat ni sebagai budak-budak bagi gula-gula seringgit terus diam..then boleh sambung songlap duit lagi.. I guess soo..time pilihanraya semua jadi baik macam harajad...nak cheque?cakap je....tapi student nak g belajar oversea je, dan-dan cakap duit xde..watdafak..nak buat generasi akan datang ni bodoh badigol agaknye..
Enough la sleeping Malaysian..wake up..cari makna merdeka yang betul..kita ambil perumpamaan mudah..kalau kita bela binatang...takkan kita nak bela binatang kurap..
Till then..jumpa lagi..hopefully ada lagi merdeka tahun hadapan..
P.S: I'm not "merdeka" yet..dua test sedang menunggu esok...>.<v...pray for me..